MyVictory
Designing a church unchurched people love to attend.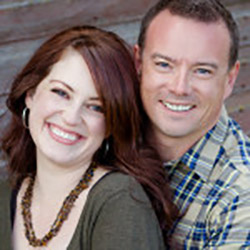 We have a saying "No Perfect People Allowed." To us, this means we strive to reach out to people who don't know Jesus Christ as their Saviour and introduce Him to them. Giving people the tools to turn their lives around and bringing hope to places of despair is our most important mission. So, as messed up or as perfect as you think you are, you are welcome here!
We also believe that "Our Dream is to Help You Build Yours." We believe God has created an amazing destiny for everyone and are committed to helping people live abundant lives, dream big and achieve their highest calling. Our belief in God and a desire to live passionate and fulfilling lives that honour and glorify Him is what unites us at Victory Church. We are a dynamic group of people who are always growing and moving in ways that expand God's kingdom. Reaching out to people in need in our own community and around the world is one of the many ways in which MyVictory Lethbridge is impacting lives and making a difference. We believe we are creating a solid foundation for people to pursue a passionate and exciting life while strengthening their faith and understanding of God.
It is also our goal to leave a lasting legacy for the generations to follow by attracting and retaining young people to our church and giving them the practical tools for a better life with God.
In short, we want to help people really live!
I hope to see you at one of our services really soon.
Sincerely,
Pastor Kelly Stickel